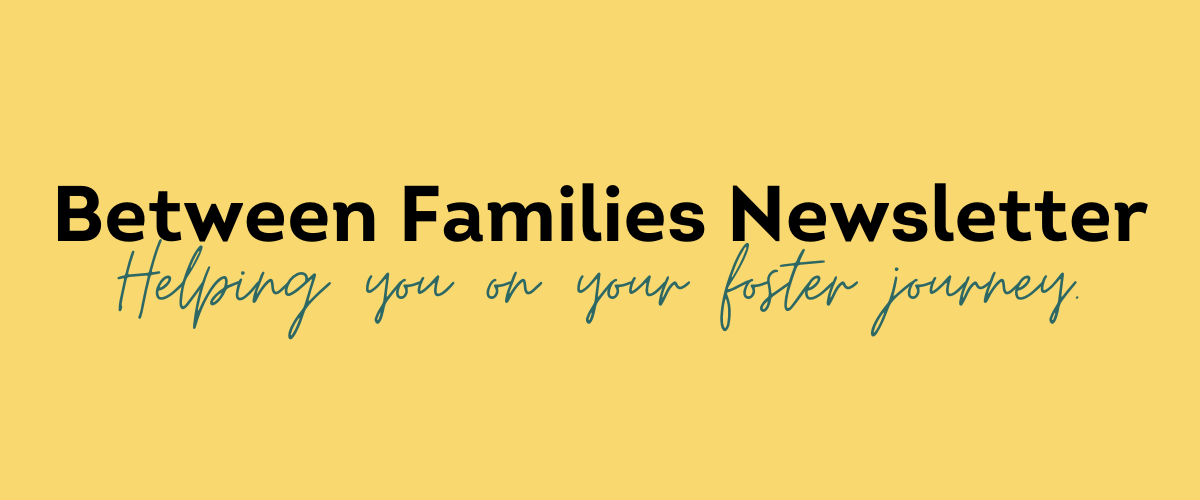 Wishing you a Safe Halloween
The spookiest day of the year is quickly approaching. You're probably already on your way to being knee-deep in pumpkins, costumes, candy and creating great Halloween memories for your child!
While Halloween is a highly anticipated occasion, TFI would like to give you some top tips for a fun and safe Halloween!
Enhance visibility. Choose costumes that are visible at night so drivers can see them in the dark. Having kids carry a flashlight or wear glow-in-the-dark bracelets or other reflective gear, is also a smart way to ensure your child is easy to see.
Clear eyes. Not only should your child be visible, but they should also be able to see everything around them. Make sure the eye holes in their masks are wide enough. Or, better yet, paint their face using kid-friendly, glow-in-the-dark face paint.
Stay together. Don't allow kids under 13 to walk alone. Make sure to trick-or-treat in groups with an adequate adult-to-child ratio. And, have kids older than 13 go with buddies.
Look twice. Teach your kids to look left, right and left again before crossing at street corners. Don't let your kids cross between parked cars. Encourage kids to use the sidewalk when possible. Drivers should also look twice, slow down, and be extra cautious on Halloween night.
Inspect candy. Have children avoid eating candy until you've had the chance to inspect it first.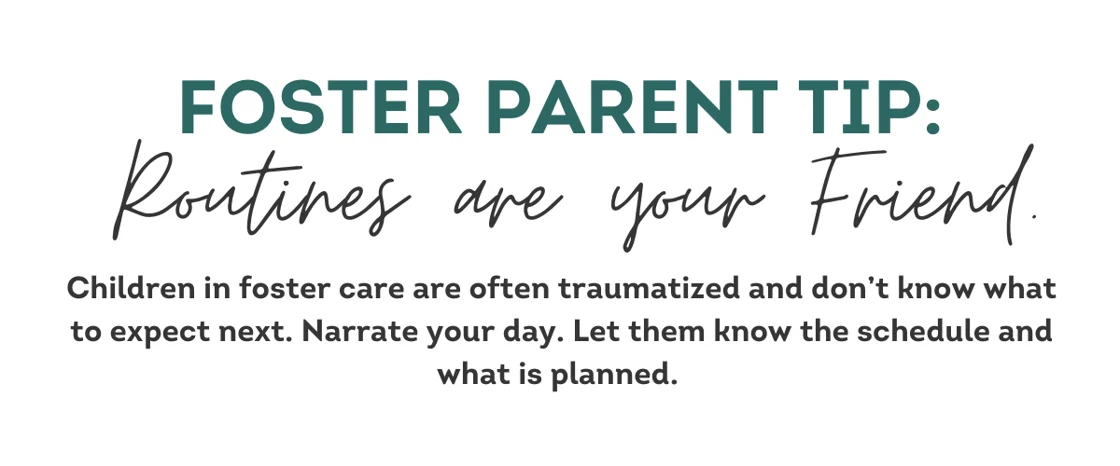 Benita & Lucio
Benita and Lucio already had a very busy lifestyle with their twin daughters and toddler son, but when Benita's younger brothers needed placed, she and Lucio said YES without hesitation.  Benita drove 2 hours to the police station to pick up her brothers. Her brothers only had their school backpacks and clothing they wore to school that day. The family quickly found beds and clothes for the boys and started providing for them with much love and support.
TFI is grateful for families like Benita and Lucio who are willing to complete all the requirements to be a relative home.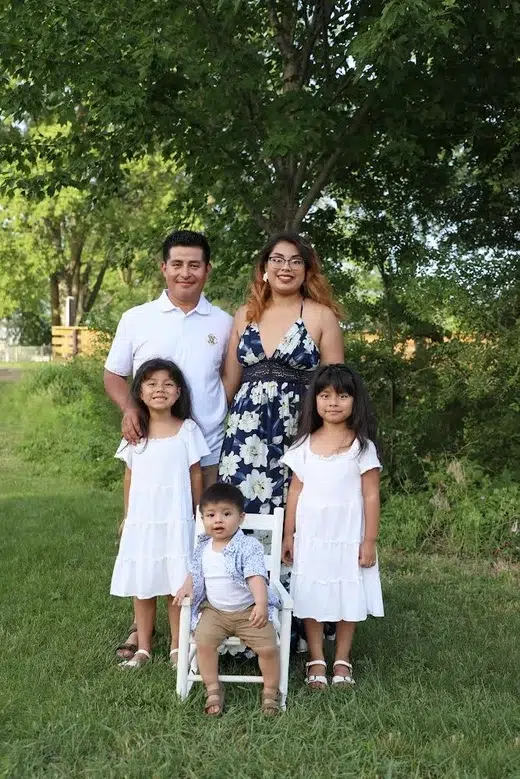 What to Expect: The First Few Weeks as a New Foster Parent
After working closely with a placement specialist, you will receive your first placement call based on your age preferences…
Need Additional Training?
Training includes:
Caring for Teens
Normalcy in Child Development
Improving Foster Placement Stability
READ MORE…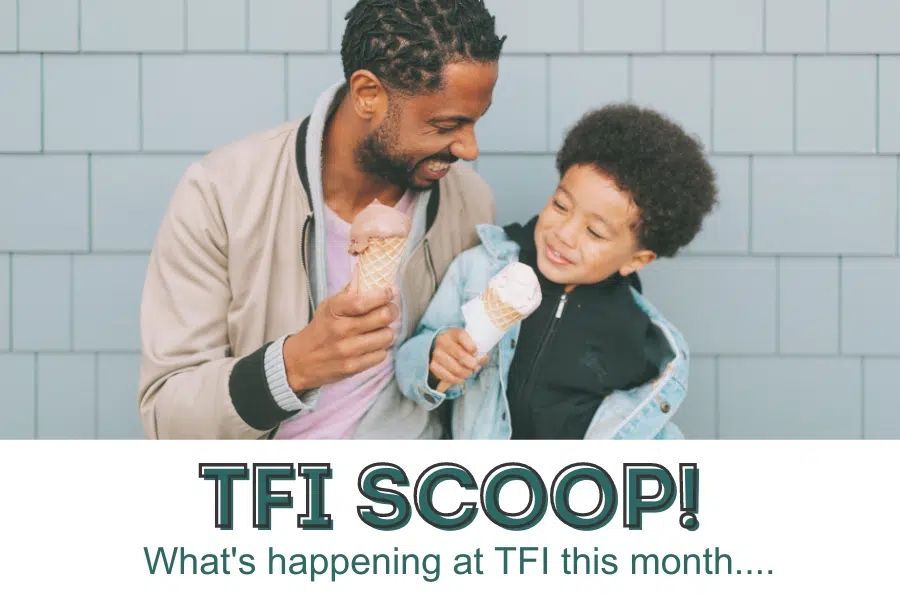 Foster Parent Recruitment
The recruitment team has several events in Texas, Oklahoma, and Kansas this month. Keep an eye on our TFI Village Facebook page for ideas on recruiting foster parents and where our team members are setting up events to get the word out that we need more foster parents!
Kansas – Dr. Anderson, the superintendent for Topeka Public Schools, invited our own, Shelby Grissom, to give a presentation to staff on how to become a foster parent and how to provide care for a child in need. Shelby will be speaking with them on October 10, 2023.
Then on October 18, TFI is hosting a Parents Night Out in Manhattan, Kansas, for TFI Foster Parents. More details about this event will be provided on the TFI Village FB group, or you can ask your foster care worker for more information.
Oklahoma – Mark October 17 on your calendars as there will be a Foster Parent Support Group meeting from 6:30 p.m. -7:30 p.m. at the Oklahoma City TFI Office. Childcare and pizza are provided! Bring a friend to this meeting and be entered to win a prize. Our recruiters will be there ready to talk with those in attendance.
Texas – Recruiter, Traci Roberts, has been collaborating with 22 school districts in the state of Texas to share flyers and resources about foster care with TFI. She will also be speaking at the Decatur Rotary Club later this month.
Many of our foster care workers are also out in the community with their own recruitment activities, and several of our TFI staff will be participating in various Trunk or Treat or Halloween activities throughout this month. Please jump in and encourage them and help them recruit more foster parents just like you!

Below are our foster parents celebrating a milestone anniversary as a TFI Foster Parent! We love having you as part of Team TFI!
15 years
Danny & Lisa Booth
10 years
David & Raven Harrison
5 years
Kyle and Michelle Averhoff
Jamie Bloomfield
Greg and Kathy Jueneman
Matthew Leggett and Erica Leggett (Howard)
Christopher and Kira Markham
Alexandra Young
Craig and Kimberly McCage
1 year
Ryan Carstens & Jodie Mongeau
Kriss & Natalie Collins
Eric Conner & Baileigh Rager
James & Lisa Harbaugh
Aaron & Amanda Kropp
Ryan & Jennifer Millar
Joseph & Jordan Mann
Megan Reiss
Joshua & Christina Glore